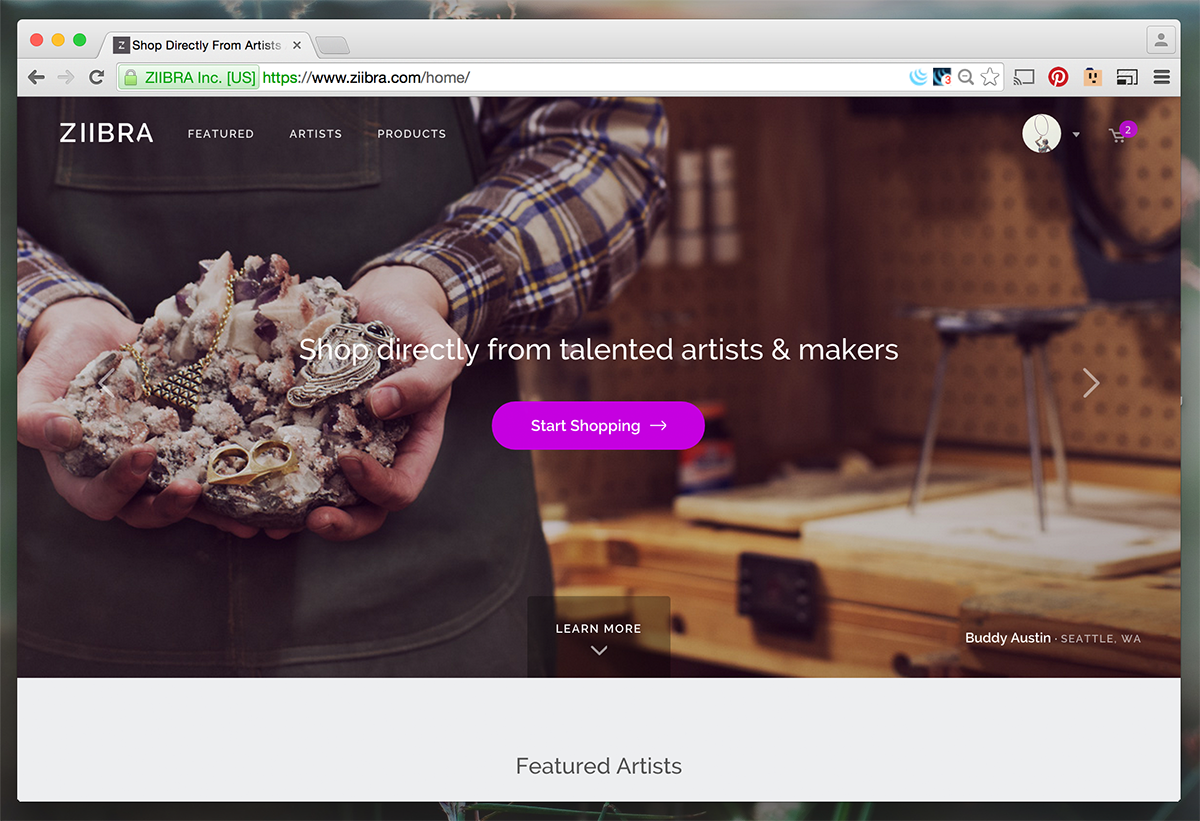 ZIIBRA
Description
ZIIBRA is an e-commerce platform for independent artists and makers that strives to connect artists directly to their fans. At ZIIBRA, I acted as the primary Front End Developer on the product team. I worked closely with our UI designer to create beautiful and intuitive UI/UX across many areas of the site. Our biggest feature development was in creating artist shops, allowing artists to sell their work directly from their ZIIBRA page. My biggest goal in developing the UI for shops was to keep it modular - allowing product "cards" to be showcased in any area of the site that they are needed.
Another great feature with ZIIBRA was creating a page to allow artists' fans to quickly sign up and follow a given artist. We wanted this page to be used primarily at gallery shows so there could be a quick and simple connection from the real-world community to the online platform. We implemented an "easy sign up and follow" page to showcase some basic information about the artist alongside a simple form to allow users to quickly sign up with some basic information and the click of a button. This helped greatly to connect artists real-world events with their online presence.
In addition to these projects, I assisted in overall maintenance of the site, improvements in SEO, and development of email templates.
Images and Process